Kirkkonummi Library awarded Honorary Mention in Concrete Structure of 2020 Awards
21 01 2021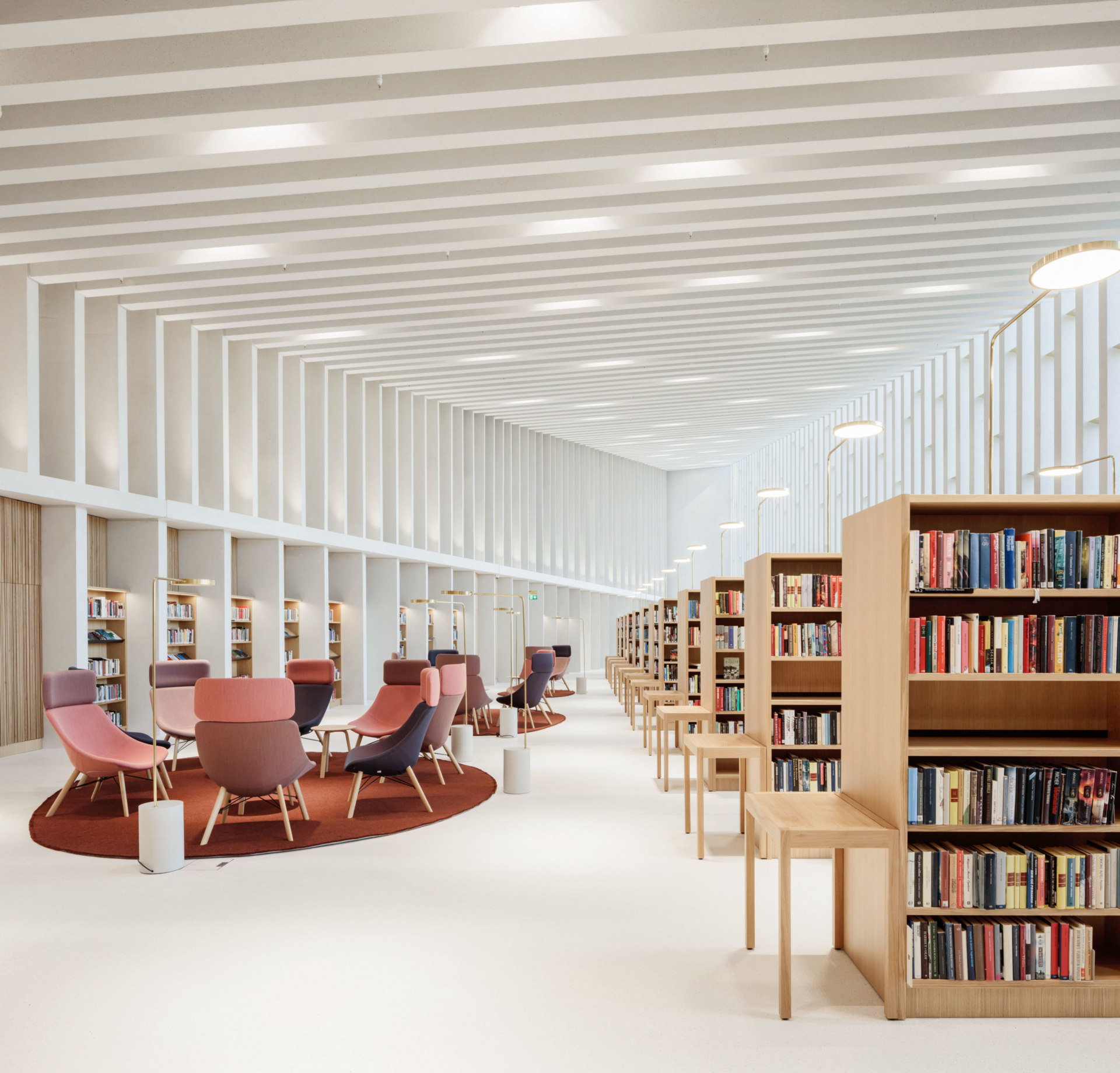 JKMM's newest library, Kirkkonummi Library Fyyri, is awarded with Honorary Mention in Concrete Structure of 2020 Awards ceremony that took place in January 21, 2021.
Fyyri exemplifies how libraries can be vibrant multipurpose buildings without losing any of their core concept as distinct places suited to reading, research and learning for all age groups. It is an adaptive reuse project built using the existing concrete structure of the original 1980s library. JKMM has remodelled the 80s building, doubling its volume, and introducing a large variety of accommodation for community uses such as rooms for toddler group activities, youth clubs as well as exhibition areas and spaces for events and performances.
The Concrete Structure of the Year award is granted based on an annual competition to find a construction project that best represents Finnish concrete construction. The purpose of the competition is to promote and increase awareness of Finnish concrete architecture, related technology and high-quality concrete construction. The competition is organised by the Association of Concrete Industry in Finland (Betoniteollisuus). The award has been handed out annually since 1970.